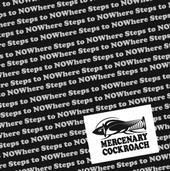 Tracklist:
1. Capitalist Values
2. Steps to Nowhere
3. Age of Deception
4. No On Paper
5. 0.00 Promile
Total playing time 09:26
Members of a shitload of other awesome Croatian hardcore/crust/grind bands (
"Extreme SV, Nulla Osta, Suffer, Homo Homini Lupus, Bolesno Grinje, Tutta Forza"
) decided to form another grindcore band, and this is the result. Not quite old school, or original, but it's great, ferociously heavy and angry grindcore. Something to note are the solos from the Dream Theater fan on lead guitar. Yes, a Dream Theater fan in a grindcore band.
While this is their first studio recording, they put out a split in 2007 with the most well-known Croatian grindcore band, Bolesno Grinje.
Download (Mediafire)